Chief Executive Officer: Joe Gowran MSc.BLUP (April 2020 - Present)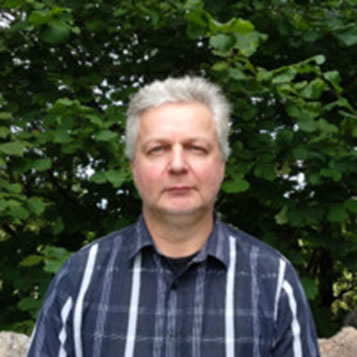 Joe has a background in practical woodland management focussed on semi-natural woodland, creating new native woodland and the conservation of related habitats such as hedges and scrub. His early training began in Leitrim with Crann/FÁS in 1987, followed by 11 years with Ashling Woodland Development Co-operative Society Ltd /AWD Ltd, doing a mix of Broadleaf afforestation, Woodland Improvement in the private sector and contract work for Coillte Teo. and NPWS. Joe also worked with colleagues in Muintir na Coille/ Coppice Association on conferences, training initiatives and a variety of woodland craft projects from 1995 to 2018. He has been involved with Woodlands of Ireland in various capacities almost continuously since its inception in 1998 and carried out a number of the earliest contracts in both the  Native Woodland Conservation and Establishment Schemes from 2001.
Executive Assistant: Trevor Seery (June 2023 - Present)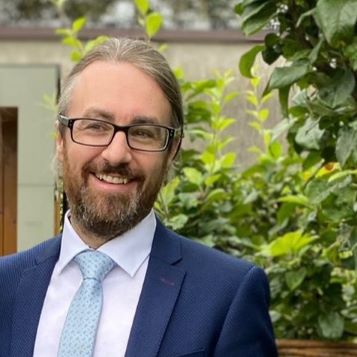 Trevor Seery has a BSc in Environmental Management and a Postgraduate Diploma in Digital Marketing, Trevor is excited to combine his passion for native woodlands with his marketing experience to help improve public awareness of the work that the Woodlands of Ireland is involved with. He will be providing administrative support to the CEO as well as archiving and cataloguing physical and digital information from Woodlands of Ireland's past and updating both the website and social media.
Trevor supports the Woodlands of Ireland project on a full time basis. He can be contacted by email at info@woodlandsofireland.com
Administration and Media Officer: Dr. Isabella Donnelly (2021 - 2022)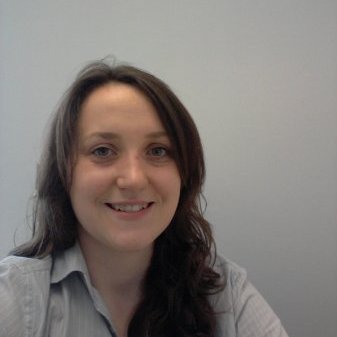 Dr. Isabella Donnelly has a primary degree in Environmental Science and a PhD in Willow Agronomy from UCD. Isabella is passionate about the many benefits our woodlands provide to our eco systems and the beneficial synergies between agriculture and sustainable forestry.
Isabella supported the Woodlands of Ireland project on a part time basis.
Project Manager to December 2019: Dr Declan Little
As Project Manager, Dr Declan Little, was employed in August 1998 to co-ordinate activities leading towards the attainment of the objectives outlined. Declan had previously spent more than a decade working in native woodlands, primarily in a research capacity. From 1989 – 1998 he studied native woodland soils, land-use history and ecology in the Forest Ecosystem Research Group, and in the Zoology section of the Department of Biology and Environmental Science, University College Dublin.
After leaving Woodlands of Ireland to join the People's Millennium Forests project in December 1999, Declan was succeeded by Mr John O'Reilly who maintained the momentum generated during the initial period. John subsequently departed the project in November 2001 and Declan was again appointed as Project Manager in February 2002.
In 2003, Ms Cara Doyle became Project Manager and oversaw the organisation of the Native Woodland Conference which was held in Galway in September 2004.
Subsequent to a years teaching in Forest Management at GMIT, Galway, Declan was re-appointed as Project Manager of Woodlands of Ireland in September, 2004 and has held that until late 2019.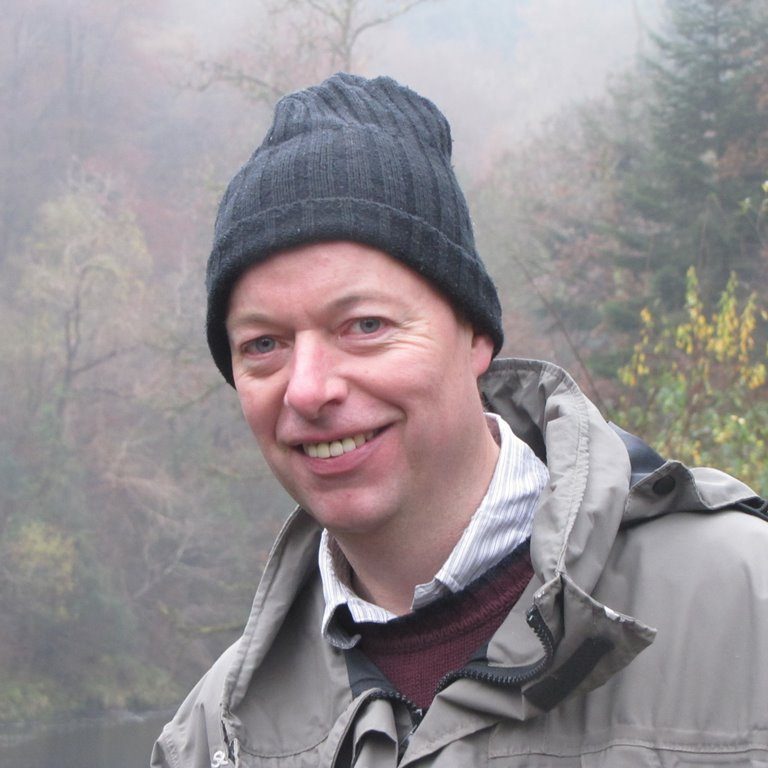 Chief Executive Officer: Mr. John O' Reilly (1999 - 2001)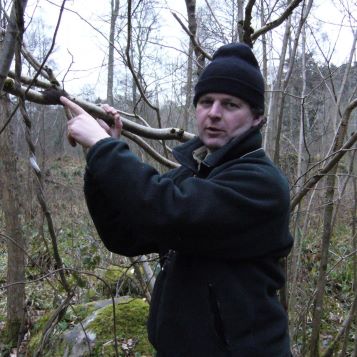 John originally trained as a PE teacher, with geography as a second subject. He completed a masters in Environmental Conservation in 1997 and began working in nature conservation in 1996. Prior to his role in Woodlands of Ireland he worked as a freelance botanist. Much of this work involved surveying and writing management plans for several ancient woodland sites in London and botanical surveys of post-industrial wasteland sites for the London Wildlife Trust. In 1999 he surveyed all of the open spaces in the London Borough of Richmond for the London Ecology Unit. He now works as a freelance botanist based in the north of England, where he mainly works in upland habitats
Woodlands of Ireland - Board of Management
Declan Cooke, Inland Fisheries Ireland
Dr Marina Levitina, Native Woodland Owner
Maria Cullen, Mycologist
Margaret Heavey, Barrister at Law (Environmental Law)
Diarmuid Lyng
Paddy Purser, PTR Ltd, Native Woodland Scheme approved Forester
Bob Wemyss, Native Woodland Owner (Finanancial expertise)
NB: Trustees represent themselves as individuals as opposed to the organisation(s) they are affiliated to.
Woodlands of Ireland - Guarantor Members
Dr John Cross
Diarmuid McAree
Dr Sophia Millington-Ward
Prof. Fraser Mitchell
Dr PJ Wall
Howard Fox
Fergal Molloy
Dr Therese Higgins
Joe Gowran
Woodlands of Ireland - Technical Advisory Panel Members*
WoI CEO
WoI Administrative and Media Officer (Acting Secretary)
Kevin Collins, Forest Inspector, Forest Service
Dr John Cross, Woodland Specialist
Dr Declan Little, Coillte Nature
Richard Nairn, Ecological consultant and Native Woodland Owner
Richard Schaible, Northern Ireland Forest Service and Native Woodland Development Group
Prof. John O'Halloran, President UCC
Dr Jenni Roche, Woodland Ecologist, NPWS
Dr Susan Iremonger, Ecologist, Forest Service
Katherine Duff, Ecologist, Forest Service
Ken Sweeney, Coillte Teo., Continuous Cover Specialist
Ted Horgan, Forester (ex Coillte), Hardwoods research
Dr Aileen O Sullivan, Ecologist, Coillte
Derek Felton, Tree seed collection, Woodstock Seeds
Dr Philip Blackstock, Forestry consultant
Dr Craig Bullock, Ecosystem Services/Natural Capital research, UCD
Paddy Woodworth, Environmental Journalist
Professor Emeritus Ted Farrell, Environmental research
Dr Ruth Carden, expert in wild deer ecology and management.
Michael Doyle, Forestry Consultant with Broadleaf expertise (ex Coillte)
Jonathan Spazzi, Continuous Cover Forestry specialist, Teagasc
Dr Catherine Farrell, Ecologist
Dr Daniel Kelly, Woodland specialisation & research Fellow Emeritus, Botany TCD
Philip O'Dea, Research & Development, Coillte
Jerry Hawe, Forestry Consultancy and Research
David Brickenden, Woodland Contractor & Owner
Eugene Curran, Forest Inspector, Forest Service
Dr Michael Gormally, The Applied Ecology Unit, NUIG
Professor Fraser Mitchell, Woodland Palynology research, Botany Department, Trinity College Dublin
Chris Barron, Killarney National Park Education Centre, Invasive Species Management specialist
Richard O'Callaghan, Aquatic Wetland Ecologist  NPWS
Howard Fox, Lichenologist/Cryptogamic Botany
Larry Behan, Native Tree and Shrub Nursery Stock Producer, None-so-Hardy Nurseries,
Dónall Flanagan, Nursery Stock Adviser, Teagasc
Neil Foulkes, Hedge Conservation and Management consultant
Paul Murphy, Consultant Ecologist
Dr Shawn McCourt, Hedgerow specialist
Dr Janice Fuller, Forest Ecologist at Coillte
Eoin Donnelly, Woodwright
Dr Micheline Sheehy-Skeffington, Botanist Emeritus NUIG
Ciaran Nugent, Forest Inspector, Deer Management expertise, Forest Service
Tim Burkitt, Deer Management expertise
Seppi Höna, Forest Inspector, Deer Management expertise, Forest Service
* Members of the Technical Advisory Panel with expertise specific to particular topics are asked by the CEO to join expert committees /sub groups to address tasks as they arise, i.e. native woodland information notes, hedgerow surveying, silvicultural guidelines, training course development, etc. Details on recent  expert committees/ sub groups, which may include new participants can be viewed in the 'Activities' section of this website in 'TAP Groups'.